High Strength
Aegis Cases are superbly designed and manufactured to provide maximum protection in the most hostile environments. To call an Aegis Case heavy duty would be an understatement.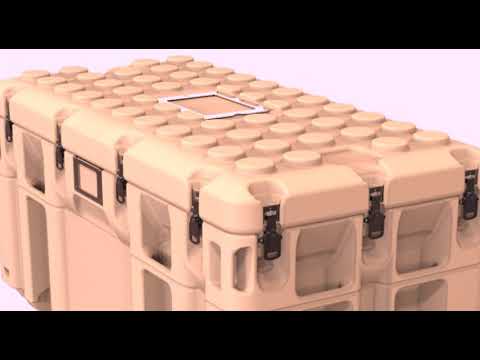 Engineered with a double-skin lid and optional double- skin body for maximum rigidity and impact resistance, Aegis Cases are virtually impossible to break in the event of rough handling. Optional design features, such as reinforced corners, augment resilience and enhance long- term durability. All rims are naturally double walled for extra strength and to accommodate the custom designed waterproof seal.
Manufactured from high-impact, UV stabilised SMP polymer, Aegis Cases provide unmatched protection performance. The rotational moulding process produces a consistent wall thickness that can be changed according to customer requirements without the need for new tooling.
The rotational moulding process enables a wide variety of moulded-in features to be incorporated in the Aegis design, including many internal fitments and fixtures. Double skin designs offer increased strength and load bearing while providing enhanced insulation.
More resilient and durable than wood or aluminium! More consistent wall thickness than blow moulding or vacuum forming. More affordable tooling than injection moulding.